NC State Rifle Student-Athlete Finalist in the 2020 LuLu eGames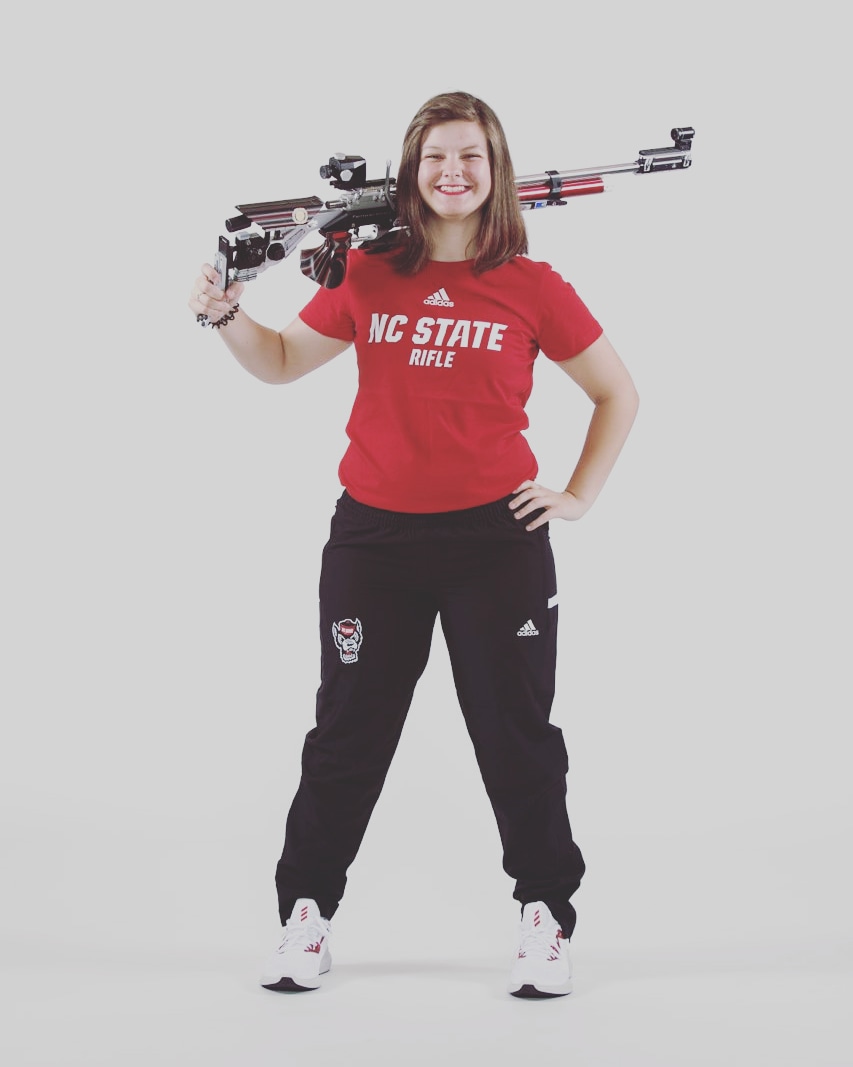 Addy Burrow, a freshman on NC State's Rifle Team, was a finalist in the 2020 Lulu eGames Competition. LuLu eGames is NC State's annual startup competition that awards $100,000 in prizes. Over 130 students competed in five categories: arts, design & prototype, IBM built on cloud, new venture and social and environment impact. 
Addy is finishing her freshman year at NC State, but she is a senior credit-wise. She plans to graduate with her bachelor's degree in art studies in December of next year and hopes to continue working towards her master's degree in liberal studies through NC State's accelerated program.
Addy developed Definitive Designs, a small for-profit business venture that will help artists to define, design, and deliver their art into the market. The company hopes to offer an involved experience for the clients allowing them to be a part of defining their values, designing their brand, and delivering their product with effective marketing. Definitive Designs will offer services from small level marketing and website design, to full scale branding for an artist.
Addy explains Definitive Designs was part of a project that she had to develop for her minor in arts entrepreneurship and she had no previous business intentions prior to the competition. It started out as a graphic design business and then she developed it from there through different assignments in class. She started seeing this as an actual project after the semester was over and learned about the eGames in her next arts entrepreneurship class. She admits her professor encouraged her to enter LuLu eGames and through this process, she was able to fully define the vision for the business. If she is able to get the funds for the business, she explains she could see this as an actual job in the distant future!
Share this post